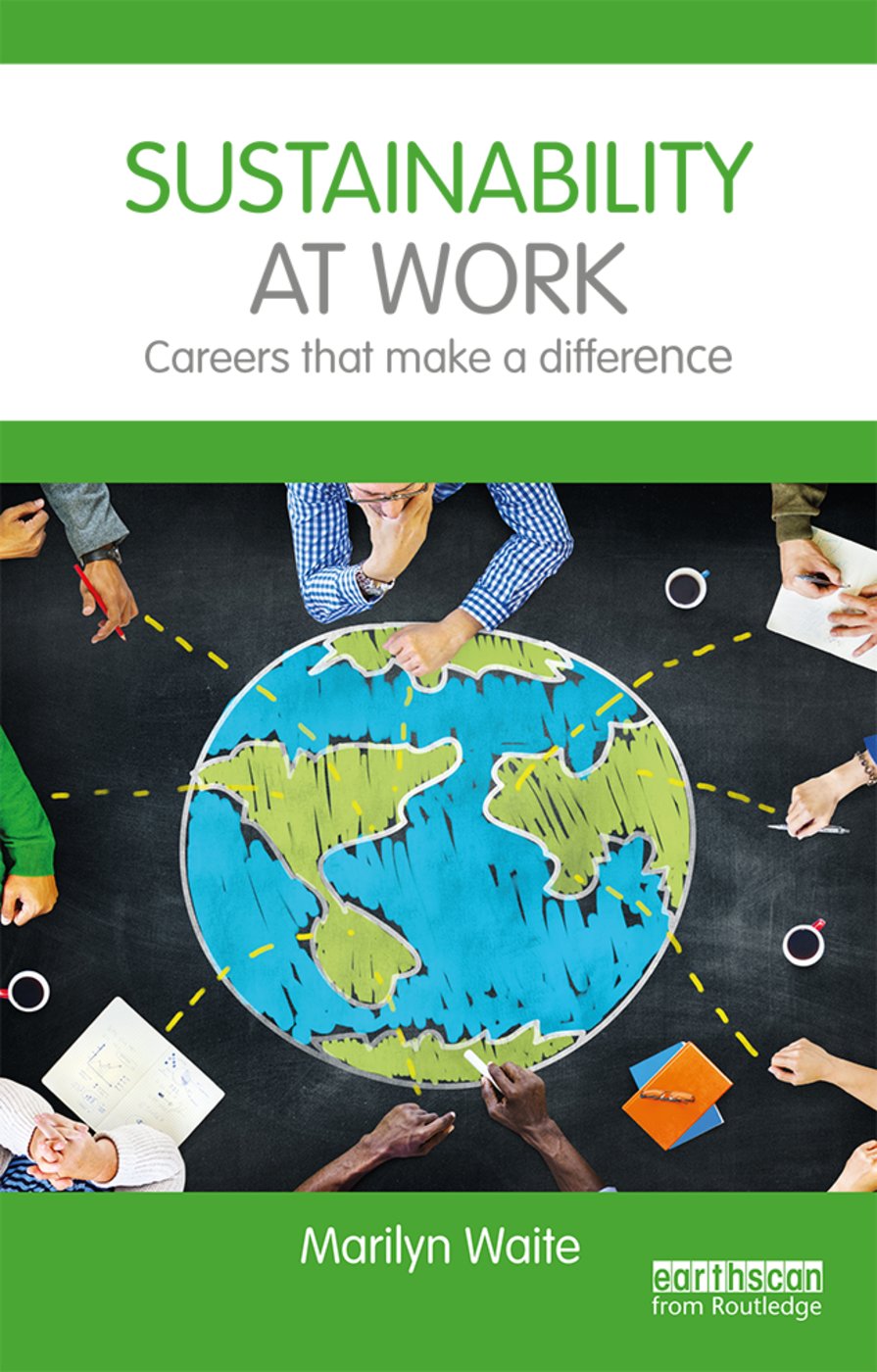 SUMMARY
Sustainability at Work is a compelling guide for everyone who wants to have both a successful career and a career that makes a positive difference in society.
Containing career advice of great value to students of sustainability, and explaining how they can apply their knowledge to their future careers, its appeal extends well beyond the classroom. Sustainability at Work includes an easy-to-follow framework that anyone wondering how they can make a sustainable difference in the workplace can apply.
Professionals from a variety of backgrounds and territories explain how they brought a sustainability approach to various sectors: agriculture, health care, business, economics, and financial services, education and research, law and policy, science and technology, and entertainment and media.
Through inspiring narratives and a structured framework, Sustainability at Work illustrates how sustainability can be incorporated into every imaginable career to impact the quadruple bottom line: environment, economy, society, and future generations.
REVIEWS
Marilyn Waite combines over a decade of experience in the energy industry with her passion for promoting sustainability to create a unique and user friendly framework for enhancing the workplace. This book is helpful for employers and employees, as well as students wishing to enter a variety of fields.
– Stacy Closson, University of Kentucky, USA.
Sustainability at Work will definitely help mainstream sustainable practices into a wide range of careers. It will help shape young minds and help design their careers in a way that maximizes their contribution to society.– Prabhu Pingali, Cornell University, USA.
Future teachers need to understand their responsibility to this and future generations. Waite's text inspires teacher educators to incorporate information about sustainability and the many ways of thinking about it into courses and field experiences so that tomorrow's teachers can create ripples of interest and action across the SURF Framework. – Carole Wylie Hancock, Marietta College, USA.
As an educator, frequent traveller, and concerned environmentalist, I found Marilyn Waite's book compelling. Her description of potential roles for educators provides guidelines to be more aware consumers and how to teach and model for students how to implement principles of sustainability. Her tips on pursuing a career with a "sustainability" attitude are timely! – Martha C. Hougen, The University of Florida, USA
At a time when sustainability means different things to different people, Marilyn Waite, in her deeply reflective and realistic book, offers an inspiring vision showing how we can meaningfully integrate the core concepts into our work and careers. – Guru Madhavan Senior Editor of Practicing Sustainability and author of Applied Minds – How Engineers Think
An intellectual scaffold for workplace sustainability, peppered with anecdotes from many individuals incorporating sustainability practices into their own diverse careers, "Sustainability at Work" is an enlightening and easy read illustrating key actions for those seeking to deepen and extend the reach of their sustainable practices — this should be all of us. – Bethany L. Ehlmann, California Institute of Technology, USA